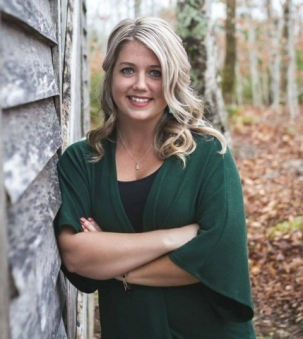 As a life-long resident of the Annapolis Valley, I know and appreciate all that this beautiful place has to offer. Not only plentiful in natural beauty with miles of hiking trails, abundant fields with blossoming fruit trees, and the world's most famous high tides, it is also home to a burgeoning vineyard culture, wonderful eateries & quaint shops to explore.

I truly love my job: buying a home is a big investment in someone's life, and I am always honoured to be able to assist in that process. Helping clients buy or sell their first home, retirement dream or rental property has allowed me the pleasure to meet and develop relationships with many wonderful people. I look forward to meeting many more of you! As an animal lover, I am a Pawsitive Property Agent and the only one for the Annapolis Valley: for every property I sell, a portion of my commission is donated to the local SPCA or animal shelter of my choice. When I bring in a donation, I feature an animal that is up for adoption, in hopes of generating more awareness for that animal. Since 2017 I have been happily integrating into one both my love for real estate and animals. When I am not selling properties, you can find me hiking with my two Border Collies, Luke & Trace, or playing in my garden.

I have been a licensed REALTOR® since 2011 and have received the following awards:

Transaction End Awards: Bronze Designated Award : 2018, 2017, 2016
Commission Level Awards: Sapphire Award : 2015, 2016 Opal Award: 2017, 2018
Top 100 in North America for EXIT in 2018
#4 for closed ends in Atlantic Canada for July 2018
#3 for closed ends in Atlantic Canada for April 2018

Give me a call, let's talk REAL ESTATE!

Sincerely, Kyla
REALTOR®
Kyla Stanick's Listings
Last Updated: May 25, 2019